We have introduced a new type of weights to our offer – loadstone weights.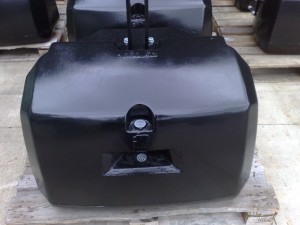 The ballast contains iron ore. The weight of 1 dm3 of a loadstone weight is 5 kg (for comparison, 1 dm3 of a concrete weight is 3.2 kg and for cast iron weights it is 7.2 kg).
For more information go to: loadstone weights.